The Name Guevara in Japanese/Chinese on a Custom-Made Wall Scroll.
Click the "Customize" button next to your name below to start your personalized guevara calligraphy artwork...
Che Guevara
Latin American / Cuban Revolutionary

切格瓦拉 is the name "Che Guevara," as written (transliterated) in Mandarin Chinese.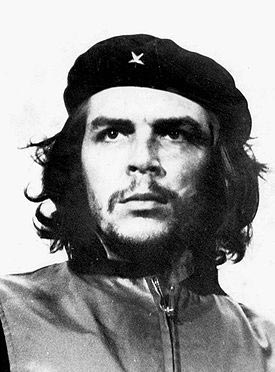 Once revered by Chinese people as a Socialist rebel, he's now just a historical figure that school children briefly learn about in China.

切格瓦拉 is because China used to be a truly-Communist/Socialist nation, and thus, other Communists and Socialists were heroes.

In modern China, with its free-market economy, those former heroes fade a little.

We are not offering the "Che" character alone, as few would associate it with Che Guevara, so you need the full name to be clear (minus Ernesto, which is his real first name).
The following table may be helpful for those studying Chinese or Japanese...
Title
Characters
Romaji

(Romanized Japanese)

Various forms of Romanized Chinese
Guevara
格瓦拉
gé wǎ lā

---

ge2 wa3 la1

---

ge wa la

---

gewala
ko wa la

---

kowala
Guevara
ゲバラ
gebara
Che Guevara
切格瓦拉
qiè gé wǎ lā

---

qie4 ge2 wa3 la1

---

qie ge wa la

---

qiegewala
ch`ieh ko wa la

---

chiehkowala

---

chieh ko wa la
Many custom options...




And formats...



Some people may refer to this entry as Guevara Kanji, Guevara Characters, Guevara in Mandarin Chinese, Guevara Characters, Guevara in Chinese Writing, Guevara in Japanese Writing, Guevara in Asian Writing, Guevara Ideograms, Chinese Guevara symbols, Guevara Hieroglyphics, Guevara Glyphs, Guevara in Chinese Letters, Guevara Hanzi, Guevara in Japanese Kanji, Guevara Pictograms, Guevara in the Chinese Written-Language, or Guevara in the Japanese Written-Language.